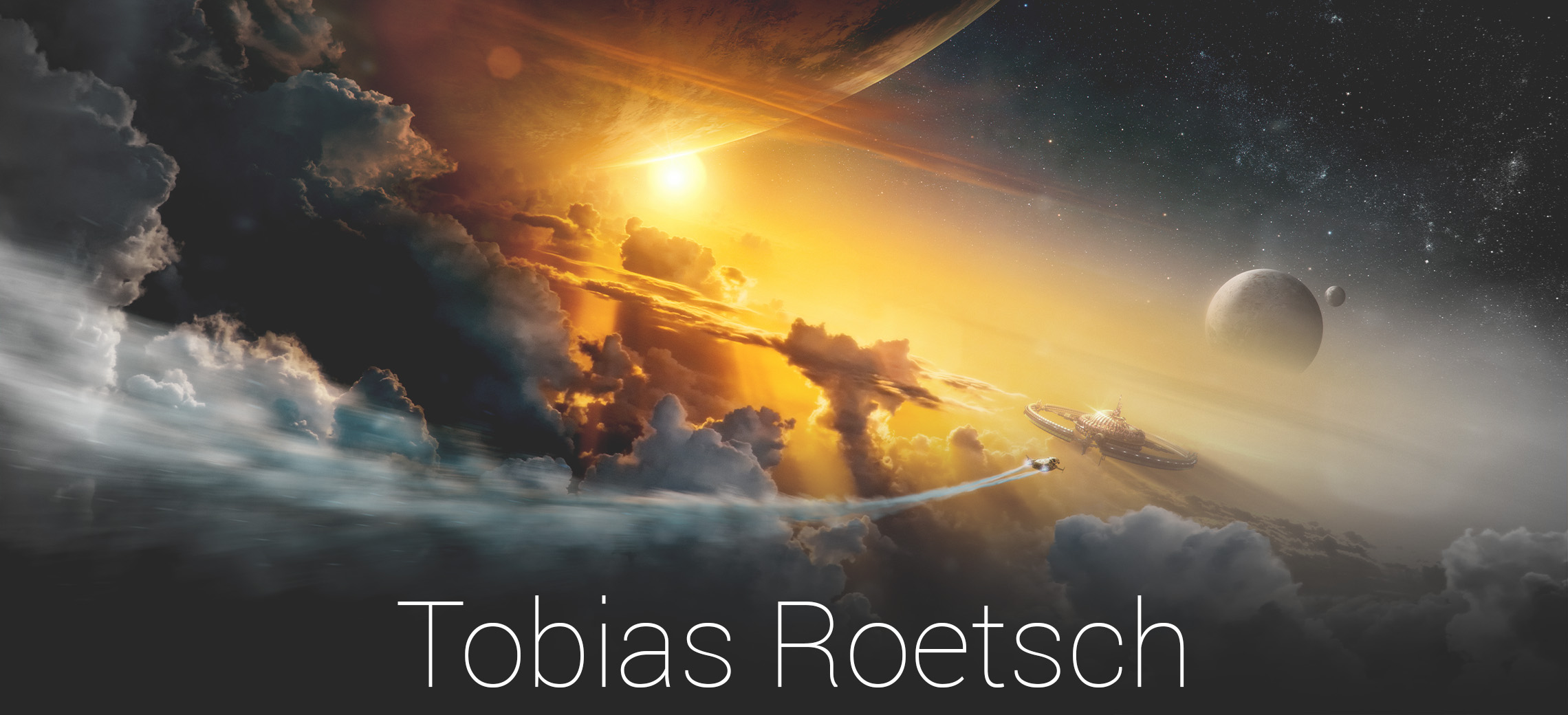 Born: 1987

Residence: Dresden, Germany

Bio
Since 2006, I have been gathering experience as a self-taught digital artist, specializing in the fields of science fiction, space, and fantasy. Throughout my career, I have collaborated with renowned clients from around the world, including large corporations as well as individuals and private customers.
My passion for digital art began many years ago when I taught myself programs like Photoshop and Blender. These two programs have become my main tools for bringing my creative vision to life. With them, I can create complex and detailed artworks that are both technically impressive and aesthetically appealing.
My focus is on the genres of science fiction, space, and fantasy. I love crafting captivating worlds that stimulate the imagination of viewers. My works are characterized by realistic depictions, harmonious colors, and fantastical elements that create a unique atmosphere.
Throughout my career, I have had the opportunity to collaborate with a variety of clients, including major companies that have used my art for advertising campaigns, book covers, games, and film projects. I have also been commissioned by individual clients to create personalized artworks for their living spaces or as gifts.
I consider my art as a means to transcend the boundaries of reality and offer viewers a new perspective. As a self-taught artist, I am always striving to evolve and learn new techniques to expand my creative expression. I take pride in my extensive experience in digital art and look forward to continuing to create unique and inspiring works that ignite people's imaginations.
Programs
Adobe Creative Suite (Photoshop, Illustrator, InDesign),
Photoshop CC, Blender

Equipment (Camera)
Lenses with a focal length from 16 - 400 mm
Features & Awards


25
Daily Deviation
Awards on deviantart.com

Infinitus
- Arstation picks

Richworks Interview

Tranquility
- io9 Article

Daylight
- io9 Article

Windows 7 Themes

Illustration Feature

Interview
auf displate.com, 9
Limited Editions
, 1 Ultra Limited Edition


Cover Images

Imagine Publishing
: 2x Advanced Photoshop | 2x How It Works | 4x All About Space

Future Publishing
: 46x All About Space

NewScientist
: 1x
---
---
Commissions
Tobias is currently available for commissions. With a diverse set of skills, he has experience in a wide range of mediums; from custom images, classic media (logo, flyer, brochures, CD/CI etc.), book and CD cover design, to web design (homepages, facebook timeline covers etc.) and photography (documentations, architecture shots etc.). Please use the contact form for inquiries!