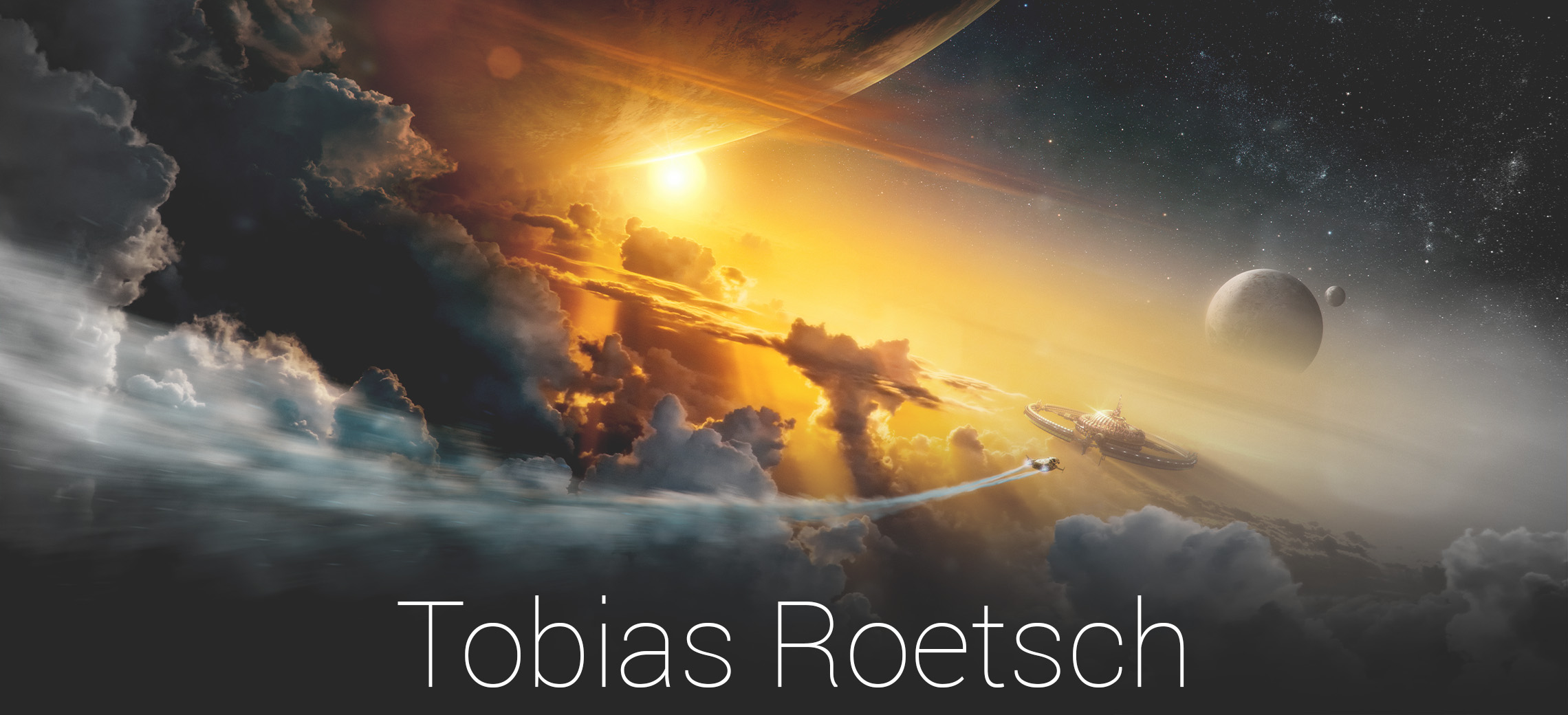 Born: 1987

Residence: Dresden, Germany

Bio
Self-taught digital artist with more than 15 years experience, specialized on space, science fiction
and landscape themed images. Possess a strong feeling for light, colors and scale that can be seen
throughout the portfolio.

Programs
Adobe Creative Suite (Photoshop, Illustrator, InDesign),
Photoshop CC, Blender

Equipment (Camera)
Lenses with a focal length from 16 - 400 mm
Features & Awards


22
Daily Deviation
Awards on deviantart.com

Infinitus
- Arstation picks

Richworks Interview

Tranquility
- io9 Article

Daylight
- io9 Article

Windows 7 Themes

Illustration Feature

Interview
on displate.com


Cover Images

Imagine Publishing
: 2x Advanced Photoshop | 2x How It Works | 4x All About Space

Future Publishing
: 34x All About Space

NewScientist
: 1x
---
---
Commissions
Tobias is currently available for commissions. With a diverse set of skills, he has experience in a wide range of mediums; from custom images, classic media (logo, flyer, brochures, CD/CI etc.), book and CD cover design, to web design (homepages, facebook timeline covers etc.) and photography (documentations, architecture shots etc.). Please use the contact form for inquiries!